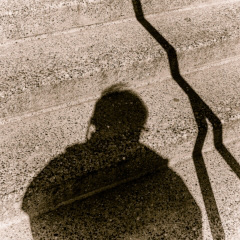 Born in Berlin, Germany, Jürgen Vogt is a Canadian photographer living in Vancouver, British Columbia. He was raised in Toronto and lived for several years in Montreal. Jürgen's personal work is of an ever evolving style, rooted in documentary and reportage genres. His images explore a fascination with history, the environment, architecture and sometimes politics.
In 1981 he travelled to Warsaw, Poland to photograph the Solidarity Union demonstrations during an intense period of their activity. In 1986 he completed extensive work for the book, "The Expo Celebration" and again in 1988, for "Share The Flame", where he covered the Winter Olympic opening ceremonies in Calgary. Jürgen has made annual trips to Havana, Cuba since 2004, to document the city, its people, and the unique qualities that make Havana such an interesting mosaic. In 2011, an exhibition of Jürgen's portraits of Cubans and Canadians, titled "The Portrait Project" opened at UNEAC, (The National Union of Writers and Artists of Cuba) in Havana.
His Photographs have been published widely in newspapers and magazines including TIME, MacLean's, Business Week, the Vancouver Province, and the Toronto Star. Jürgen has also photographed for advertising campaigns, annual reports and trade publications, with a client list including Mary Quant and Pertegaz, Polygram Records, Air Canada and Canadian Airlines, MacMillan Bloedel and Crown Forest Products, Suntour Travel and Sunquest Travel, Florida Tourism and BC Tourism.
Jürgen's images have been shown in galleries and museums, and are included in a growing number of gallery and private collections in Canada, Cuba and the USA. In addition, a selection of his photographs are housed in the Canadian Museum of Contemporary Photography in Ottawa Canada.