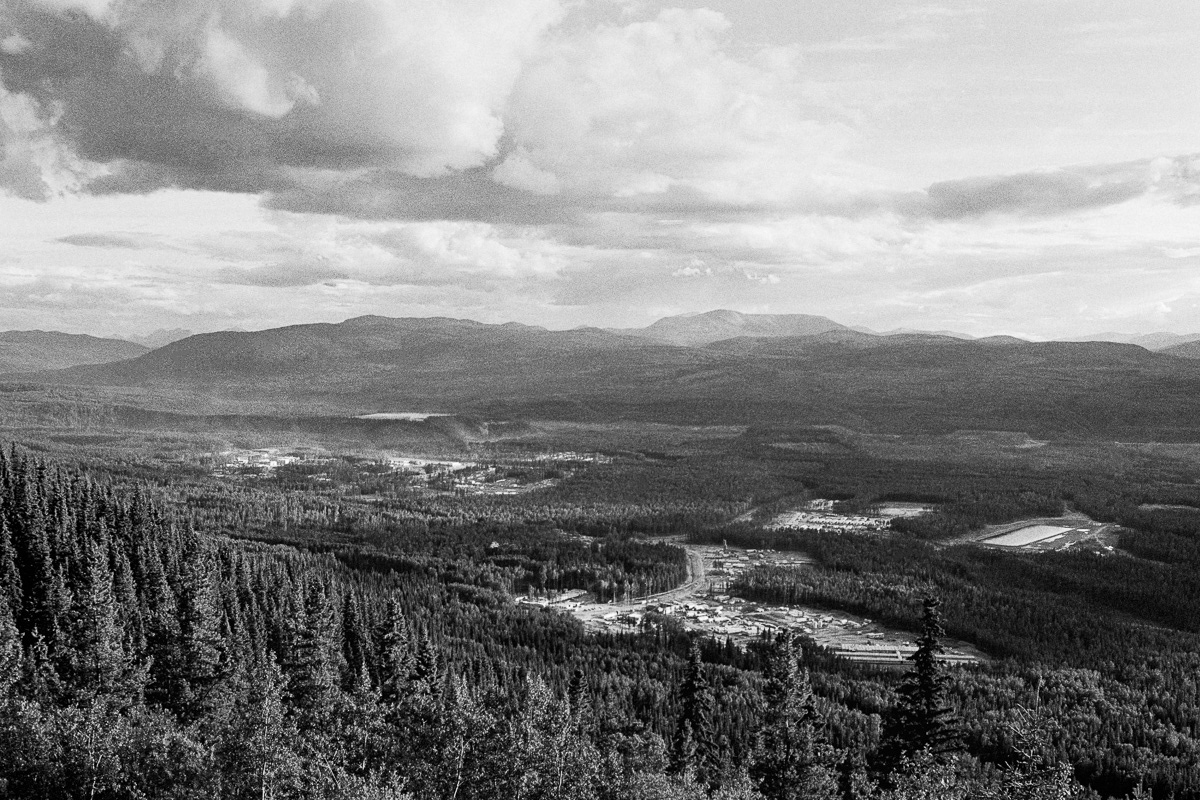 THE MAKING OF A BOOM-TOWN
Coal Mining in Tumbler Ridge BC.
Tumbler Ridge is a planned community with the housing and infrastructure construct built simultaneously starting in 1981 by the provincial government to service the coal industry as part of the British Columbia Resources Investment Corporation's Northeast Coal Development. Two mining companies, Denison Mines Inc. and the Teck Corporation, operate the Quintette mine and the Bullmoose mine respectively.
I drove up to Tumbler Ridge in July of 1983 to document the construction of the town and photograph the people that did the work.